Hand made, sculpted cement made to look like wood.
Faux bois pieces for homes, retail, hospitality, commercial business, and public spaces.
FAUX BOIS

noun – French  /
foʊ 
bwɑ
/
The art of faux bois began in the 19th century in France, when craftsmen learned the art of sculpting cement to look like bark and wood.
Faux bois items that are generations old are cherished by collectors. Antique and contemporary pieces are often featured as an interior or exterior décor or furnishing option.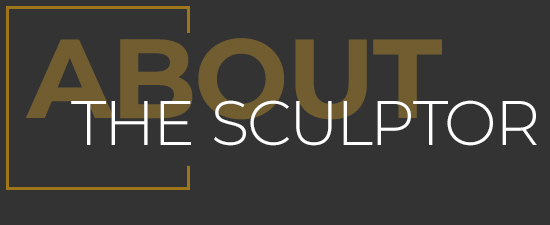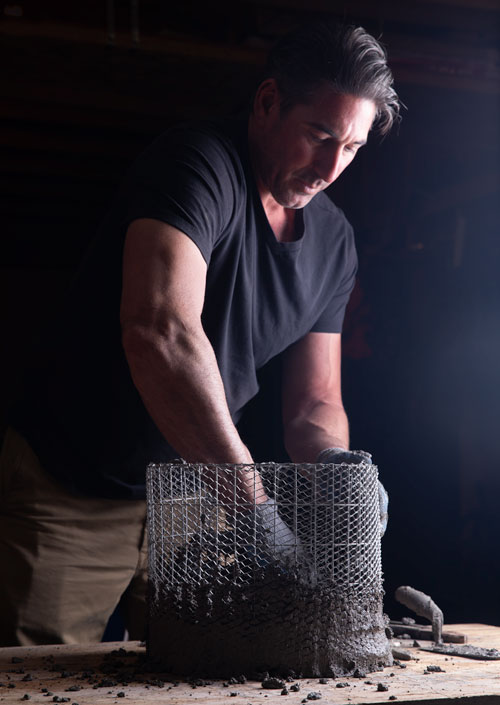 Hi, I am Mike Ciaravola, a 6th generation Italian stone mason. I hand-sculpt faux bois- cement into unique and enchanting pieces. My architectural designs are inspired by nature to look like wood grain and bark. Commercial and residential contractors, homeowners, business owners and others come to me for inspired designs that haven't been seen before.
We can create almost anything that comes to the imagination such as— benches, bird baths, planters, tables, chairs, fire places, garden furniture, patio furniture, mailboxes, fences, gates, rain shelters, decorative bridges, pergolas, decorative vines, trellis, arbors, railings, window frames on structures and so much more. 
Each piece is designed and made to suit each client. Each shape is unique and intended just for you; no molds are used.
The beauty of faux bois is only enhanced by time and weather, and constructed to last centuries, in style. 
I hand sculpt faux bois to be one of a kind. It's extremely durable, easy to clean (simply rinse it off with a hose if outside) and it gets better looking with time. It ages similarily to a tree but better. We can also make it look like it has moss growing on it and the colors get deeper over time.
Faux bois is very heavy so no one can steal it, but I can tailor it to be lighter if needed. It is also durable and doesn't break. 
I work with interior designers, landscapers, gardeners, commercial and residential properties, stone masonry, families and anyone who wants a unique, one-of-a-kind creation that lasts generations.
Have a unique vision that isn't found on our website? Contact me and I most likely can create it for you. 
My pieces are timeless and last forever. It is of most importance to have every detail look the way you want it to. 
Serving Colorado, the West, and all over the United States, depending upon specific orders